👈 Back to the table of contents or go to the next chapter: Checklist 👉
Let's explore how HRwiz can assist you become more proficient and efficient with Microsoft Teams.
Step A
Select Teams from the HRwiz onboarding menu.
Click on the Teams button.
Please note: In case you cannot see the HRwiz onboarding menu, you can type Teams on your chat with HRwiz to achieve the same result.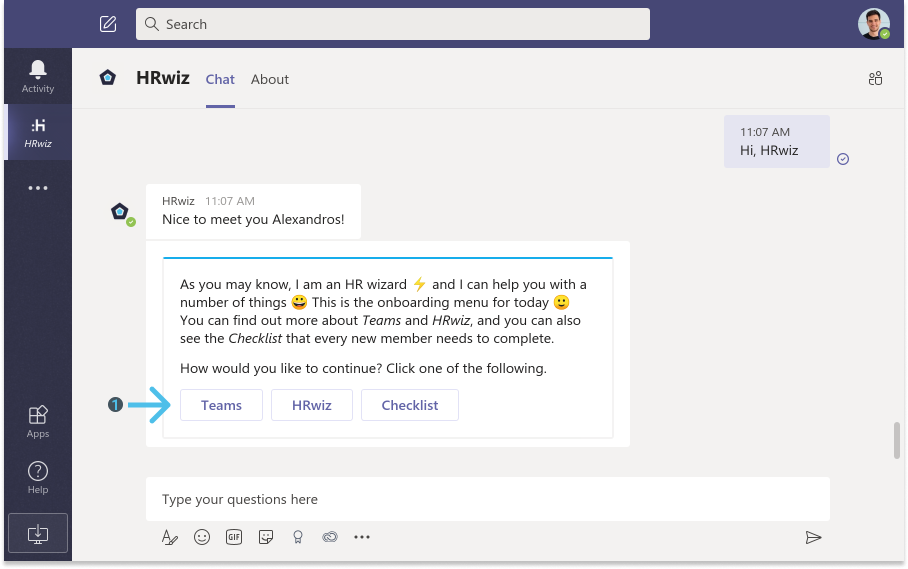 Step B
Explore the teams capabilities for which HRwiz can help you with.
You receive a list with all the main capabilities of Microsoft Teams.
Choose any that interest you. In this example, we chose Chats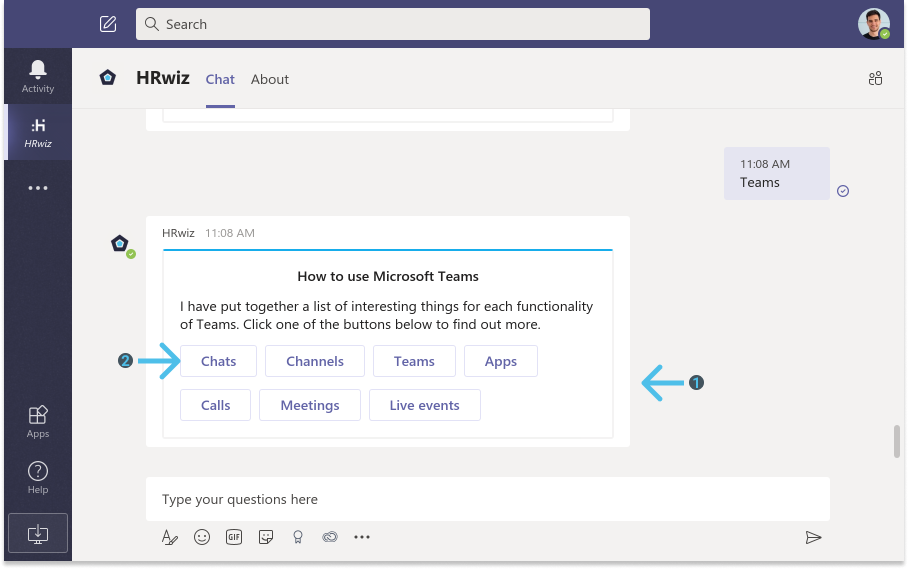 Step C
Explore the capability specific content.
You receive a list with all the informational content for the capability that you selected in the previous step. Select any that interest you to learn more about that specific topic.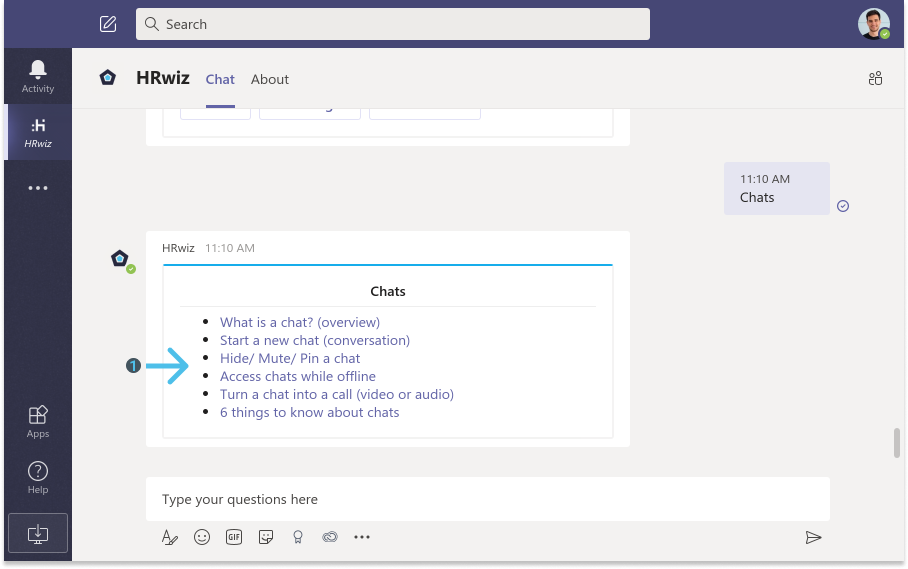 👈 Back to the table of contents or go to the next chapter: Checklist 👉